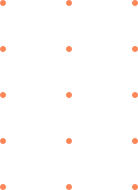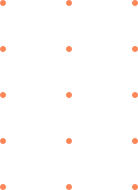 2020.12.11
Global Mobility
I am Pan, Zi-Hao , from Hong Kong , studying FCU-RMIT Undergraduate 2+2 Program in Business and Innovation Dual Degree.
Since I was young, I like to travel, participate in activities, and meet friends. Before going to university, participate in a one-year international exchange in Argentina; these experiences are precious and irreplaceable experiences in a lifetime. After the exchange, I once again chose to leave the comfort zone of Hong Kong and come to Taiwan Feng Chia University to study, once again embarking on a new journey in a new environment.
Live a different college life -the freshman year is super brilliant
as a Spanish teaching assistant 
Because of the teacher's trust, I used the Spanish language I learned in high school for one year in Argentina to serve as a Spanish teaching assistant for one semester . In addition to strengthening my Spanish language skills, I am also very happy to learn what I have learned . Pass the learned knowledge to others.
drama practical lesson to find what you like 
through role selection and lucky to be the "male lead". Musical sounds simple, but in fact every step is important, design, stage manager, lighting ring phase buckle; musical implement said to be a lesson, but more like a community, a family , day and night rehearsal accelerate deepened with each other the friendship ; I really appreciate that there is this lesson , let me find you really like something, even if hard, tired, but when I see the last we work together the results of what is worth it.
participate in the "English briefing Competition"
In my spare time, I participated in the "English Briefing Contest". Each group had to help a partner company to shoot an advertising video and conduct a briefing contest in the finals. In the end, we stood out from more than 100 teams and won second place and 30,000 Yuan bonus.
Ministry of full grants access to the Danish participation in CDIO academy contest 
In the summer of freshman year, I was selected through the school's re-election to participate in the CDIO(A)cademy competition in Denmark with a subsidy from the Ministry of Science and Technology of Taiwan. In late June, I participated in the competition in Arhus, Denmark with five Feng Chia students and participants from different countries around the world. , Inspire the brain to use knowledge of different backgrounds to solve problems together.
Feng Chia subsidies Turin to Italy to participate in European innovation academy 
the same freshman summer, July - 8 Monthly travel to Europe again, and the same school 3 0 classmates and leave for righteousness Italy Turin participation in European innovation academy entrepreneurship competition, Team up with more than 70 students of different nationalities from all over the world to create a company of your own.
Giving is more blessed than receiving -an unforgettable international volunteer experience
In the second year of university, I participated in the full subsidy of the school to provide volunteer service in Chiang Mai, Thailand. The service place is located in a remote area of ​​Chiang Mai. We visited the child's native home suburban drug rehabilitation center to understand the situation of drug proliferation in northern Thailand and help Repair houses and grow crops.I have been to many different countries to participate in international exchange activities, but I have never participated in international volunteering. This time the service was only eight days short, but it made me feel that "giving is more blessed than receiving".
Play hard but learn hard
You may think that I have invested so much time in international exchanges or participating in different activities, and my academic performance is definitely not good; but on the contrary, my freshman grade last semester was third in the class and won the "Book Award " , and my GPA was 4.0 in the next semester. And 3.9 ; the sophomore was also lucky to receive the " Chinese Student Scholarship " with half tuition and miscellaneous fee subsidy , and the GPA maintains a 4.0 level. So long as a good allocation of time, college life can have fun, learn also happy .
So long as a good allocation of time, college life can have fun, learn also happy .
I can do it, so can you!
Do not give yourself forward to go step by mouth , and with the public through a different university life now !
In a blink of an eye, the two years at Feng Chia University are over. I am going to embark on the remaining two years of Australia with the same momentum!
By|International School of Business and Innovation Double Degree Program Pan, Zi-Hao