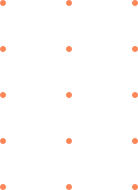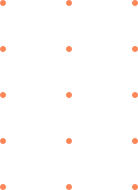 Maymester hosted by ISTM and Purdue University
2017.05.31
International School of Technology and Management (ISTM) and Purdue University jointly hosted a one-week long academic exchange activity, Maymester, from May 8 to May 14 at Feng Chia University. The purpose of Maymester was to cultivate students' innovational and professional knowledge, and meanwhile to train students for problem-solving procedures and methods through practical operations.
Purdue-FCU Undergraduate Program, one of the undergraduate programs in ISTM, was established in 2016. Students in the program must complete their first 2 school years at Feng Chia University, and complete their junior and senior years in studying Electronic/Computer Engineering at Purdue University. By the time the students have met the requirements of both universities, they will be granted bachelor's diplomas from both Feng Chia University and Purdue University.
Maymester, designed for ISTM Purdue-FCU students and students from Purdue University, included a series of keynote speeches, practical operations, a field trip to Central Taiwan Science Park, and a few cultural experiences. In order to inspire students' innovation and creativity in business, ISTM invited numerous guest speakers from the business industry such as Mr. David Kao, co-founder of iiiNNO, and Mr. Jitesh Chhabria, CEO of Koach TV, to share their experiences in starting up a business. In addition, Dr. Albrecht Fritzsche, professor of Friedrich-Alexander-Universität Erlangen-Nürnberg, introduced JOSEPHS®, an open cross-fields platform, which allows customers, producers, and designers to develop new products collaboratively. Charles Trappey from National Chiao Tung University was also invited to illustrate current developments in the electronic technologies industry in Taiwan.
As many know, Feng Chia University is right next to the famous Feng Chia night market, so ISTM had the opportunity to invite Dr. Brent Jesiek from Purdue University to conduct a problem-based learning project as a core with the students.
Through the project, it enabled the students to discover problems, such as parking, marketing, trash, etc. After brainstorming, students were guided to solve the problems by developing an application cooperatively, and thus modified the traditional night market business model with the help of technology and innovation.
During the project, students were able to understand different perspectives of thought while they were working with students from a different country.
In addition to academic activities, students and professors visited Goamei Wetland and Lukang historic monuments to experience the traditional culture and the beauty of Central Taiwan. After a tight schedule of week at Maymester, students from both schools not only learned a lot, but also built deep friendships with each other.